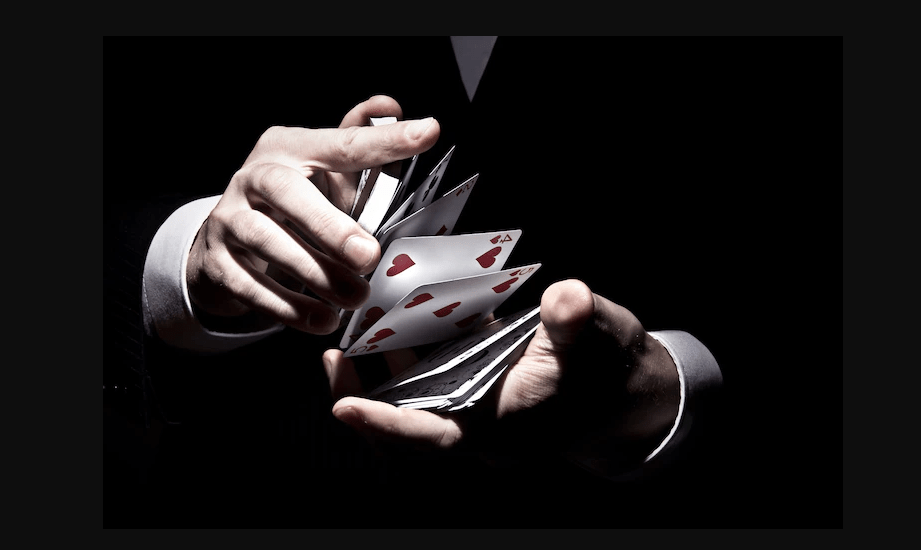 Hosting a Vegas-themed party can be a fun and exciting way to celebrate any occasion. Whether you're planning a birthday party, corporate event, or bachelorette party, the right party supplies can make all the difference in setting the mood and atmosphere for your event. But with so many options out there, it can be overwhelming to know where to start. In this guide, we'll explore the best places to find Vegas-themed party supplies and who to choose as your supplier, so you can focus on throwing an unforgettable event.
Where to Get Vegas-Themed Party Supplies
When it comes to finding Vegas-themed party supplies, there are several options available to you. Each option has its own benefits and drawbacks, so it's important to consider what's most important to you and your event when making your decision. Here is a detailed list of where you can find them:
Online retailers: Amazon, Party City, and Shindigz are some of the online retailers that offer a wide selection of Vegas-themed party supplies such as decorations, props, tableware, and costumes. They are convenient, have a good reputation, and have customer reviews, which can help you make an informed decision.
Party rental companies: Some party rental companies like Casiono Parties LLC, have Vegas-themed decorations, props, and tableware that you can rent for your event.
Specialty party supply stores: These businesses are often smaller and may not have as extensive a variety as internet merchants, but they often contain unusual and hard-to-find things that you won't find anywhere else. They can also be an excellent source for personalized products like banners, signage, and other items that complement your theme.
Thrift stores: These can have some old Vegas-themed goods that will lend a distinctive touch to your celebration.
Online marketplaces: Websites like Etsy, eBay, and Facebook Marketplace can also be useful for finding one-of-a-kind Vegas-themed party materials.
Who to Choose for Your Vegas-Themed Party Supplies
There are a few crucial elements to consider when selecting a source for your Vegas-themed party supplies:
Reputation: Begin by studying the reputation of the organization you're considering hiring. Look for customer feedback and testimonials to get a sense of their level of service, product quality, and overall experience.
Selection of products: Another significant thing to examine is the supplier's product selection. Make certain that the seller has a diverse selection of Vegas-themed party supplies, such as decorations, props, dinnerware, and more. It's also critical to ensure that the provider has the specific things you want for your event.
Customization: Some vendors can provide customization options for your Vegas-themed party supplies, such as personalized banners, signage, or other related products. If you want to add a personal touch to your event, this might be a terrific alternative.
Availability: Ensure that the provider you select is able to deliver your item on time and in acceptable condition. Check to see if they have a return policy.
Which Supplies Are Needed for a Vegas-Themed Party?
There are a variety of supplies that can be used to create a Vegas-themed party. Here are a few essentials that will help set the scene:
Decorations: Vegas-themed decorations can include items such as light-up "Vegas" signs, casino-themed cutouts and props, and playing card decorations. Balloons, streamers, and confetti in Vegas-themed colors (black, red, and gold) can also add to the atmosphere.
Tableware: Casino-themed plates, cups, and napkins can add a touch of Vegas to your party. You can also use poker chips as coasters or scatter them on the tables as decoration.
Costumes and accessories: Encourage your guests to dress up in Vegas-inspired attire such as cocktail dresses, suits, and fedoras for the ladies and gentlemen. You can also provide props such as fake money, dice, and feather boas for a more authentic Vegas feel.
Casino-themed games and activities: Casino-themed games such as poker, blackjack, and roulette can add a lot of fun to your party. You can also set up a photo booth with Vegas-themed props and backdrops for guests to take pictures.
Music and lighting: Set the mood for your party with Vegas-inspired music such as lounge or Rat Pack-era songs. You can also use lighting to create a Vegas atmosphere, such as spotlights and strobe lights.
Food and drinks: Vegas-themed party foods can include items such as mini hot dogs, sliders, and mac and cheese bites. Drinks can include classic Vegas cocktails such as martinis and Manhattans.
Invitations: You can send out Vegas-themed invites to inform your attendees about the party's theme and dress code.
Clowns: Incorporating clowns into a Vegas-themed party can add an element of fun and surprise for your guests. You can hire professional clowns to entertain guests throughout the night with their juggling, balloon animals, magic tricks, and comedy. Clowns can also be used as part of the decoration, with clown cutouts and circus-themed props around the party space.
You can create a memorable Vegas-themed party for your guests by using these materials. It's also crucial to remember that you don't have to have all of these products to have a Vegas-themed party; you can always improvise and get creative.
Hire Casino Parties LLC for Your Vegas-Themed Party Today!
Hiring Casino Parties LLC for your Vegas-themed party is a great way to add a touch of authenticity to your event. We specialize in providing casino-style entertainment for parties and events, including poker, blackjack, roulette, and craps tables, as well as professional dealers and equipment. This will not only bring excitement and enjoyment to your party, but it will also give your guests the impression that they are in a real Vegas casino.
Casino Parties LLC, in addition to offering casino equipment, also provides additional Vegas-themed party services. We offer a variety of décor, lighting, and accessories to help you create the ultimate Vegas scene. To complete the Vegas experience, we also provide a selection of entertainment, including magicians, showgirls, and impersonators. With Casino Parties LLC, you can sit back and enjoy your party while we handle the details. With our skilled and experienced crew, we will help you organize an event that will be cherished for years to come.
Create Your Own Casino Party