Casino Party Rentals on Long Island
Casino Party Rentals on Long Island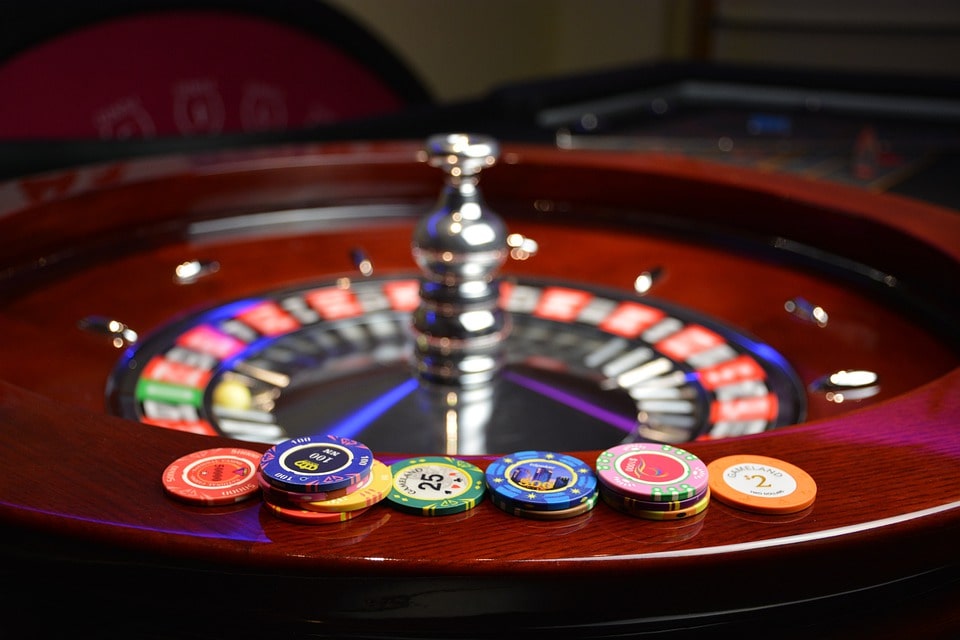 While most people believe that Las Vegas is the world's gambling capital, this is not the truth. In fact, the Chinese city of Macau is the world's largest gaming center. It is also the only area in China where gaming is sanctioned and permitted. Casino Parties LLC now Provides Casino Party Rentals on Long Island.
Thankfully, you don't have to go to China or Las Vegas or New York to gamble as you can do it from the comfort of your home. With the help of Casino Parties LLC, you can turn any birthday, corporate event, fundraiser, and celebration into a casino party. We are a rental business operating on Long Island, offering its residents an unforgettable experience. 
Casino nights are among the most entertaining party ideas, but they are notoriously difficult to organize due to their inherent scale. Casino Parties LLC can provide all of the gambling equipment needed to turn any event into a casino party, including tables, cards, chips, and other items. We also have an experienced team of dealers and servers who not only ensure that everything runs smoothly, but also contribute to the overall enjoyment of the gaming experience.
The best part is that the company organizes and sets everything up, so all that's left is for you to enjoy the party. Along with casino tables and games, we also provide personalized money and a photographer to capture all of the thrilling moments that occur during your event.
Long Island Party Rentals
Casino Party rentals in Long Island make throwing any party easy, regardless of the theme. However, think about what it would take to organize a casino night in your home without an event planner, props, and different items. A casino event wouldn't be complete without poker, blackjack, and slot machines, but buying gambling tables and machines is rather expensive, especially for just one night.

This is where Casino Parties LLC and our party rentals come into play. We provide the casino games you need for your casino theme party so that you don't have to source and buy items you likely would not use again. 
Another factor that makes party rentals convenient is the fact that you don't have to set anything up. Casino Parties LLC has different party packages, bringing casino entertainment with all its tables, machines, and casino dealers, organizing everything and every one with minimal effort on your part.
Table Rentals on Long Island

If you're interested in hosting poker tournaments or a casino-themed holiday party, you can do so in your home or a venue of your choice. Our party company offers a range of casino party rentals, including the following:
Craps Tables — No casino would be complete without the game of craps, as it's one of the most popular games worldwide. Casino Parties LLC on Long Island has excellent craps tables made to provide a real-time casino experience. You can choose the table size and other details so that everything suits your needs and preferences. 
Blackjack Tables — Blackjack is an interactive game that can bring the group together for both its fun and betting. Casino Parties LLC on Long Island makes rentals even more fun by doing all the work of providing the tables, chips, and cards, so all that's left is for you and the guests to play. In addition, you have the option to use "funny money" instead of real currency, which is an excellent option for corporate events.
Roulette Table — Roulette is one of those games that will have your guests entertained for hours, even if they're just watching others play. Casino Parties LLC on Long Island can arrange rentals a life roulette display, making your event venue seem like a real casino. While a proper display is essential, you also need a roulette wheel, and you can choose between a single zero and a double zero. 
Poker or Texas Hold'em — Poker is played with cards, so it's relatively easy to play, even for people who don't have as much experience. If this is something you want at your birthday party, we'll bring the chips, cards, and personnel needed to make it possible. We'll provide the poker tables for the players and can help you with the game if you're new to it.
Slot Machines — Slot machines are a staple of casinos, and no casino is complete without these popular gaming machines. Casino Parties LLC can deliver and set up a few slot machines, allowing your guests to enjoy the thrill of pulling the lever and waiting for the reels to stop spinning. Slot machines need money to operate, but we can provide the chips your guests can use instead of real cash.
Custom Funny Money — A part of what makes gambling and betting fun is the money, especially if you're hosting a corporate party. Casino Parties LLC provides custom funny money for your guests to play in so that you don't have to use real cash. The custom money provided by our company is made of banknote stock, so it feels like real money in your hand. You can still use real money if you and your guests prefer it more that way.
Casino Party Photographer — Taking photos is important to commemorate your event, but you probably don't want to spend the night looking through the lens. However, we recognize the importance of having your event captured in time, so we provide a casino party photographer who'll do this for you. You can get printouts and digital copies, depending on what you prefer. In addition, Casino Parties LLC offers photo booth rentals, allowing you to take pictures but have fun doing it.
Find Out More About a Themed Long Island Casino Party
What better way to host an unforgettable bachelor party, birthday, or corporate event than hosting a casino-themed party? If you think this sounds like fun, wait until you see how realistic the casino experience can be with the help of Casino Parties LLC, providing party rentals on Long Island and everything else you need for a fun night.