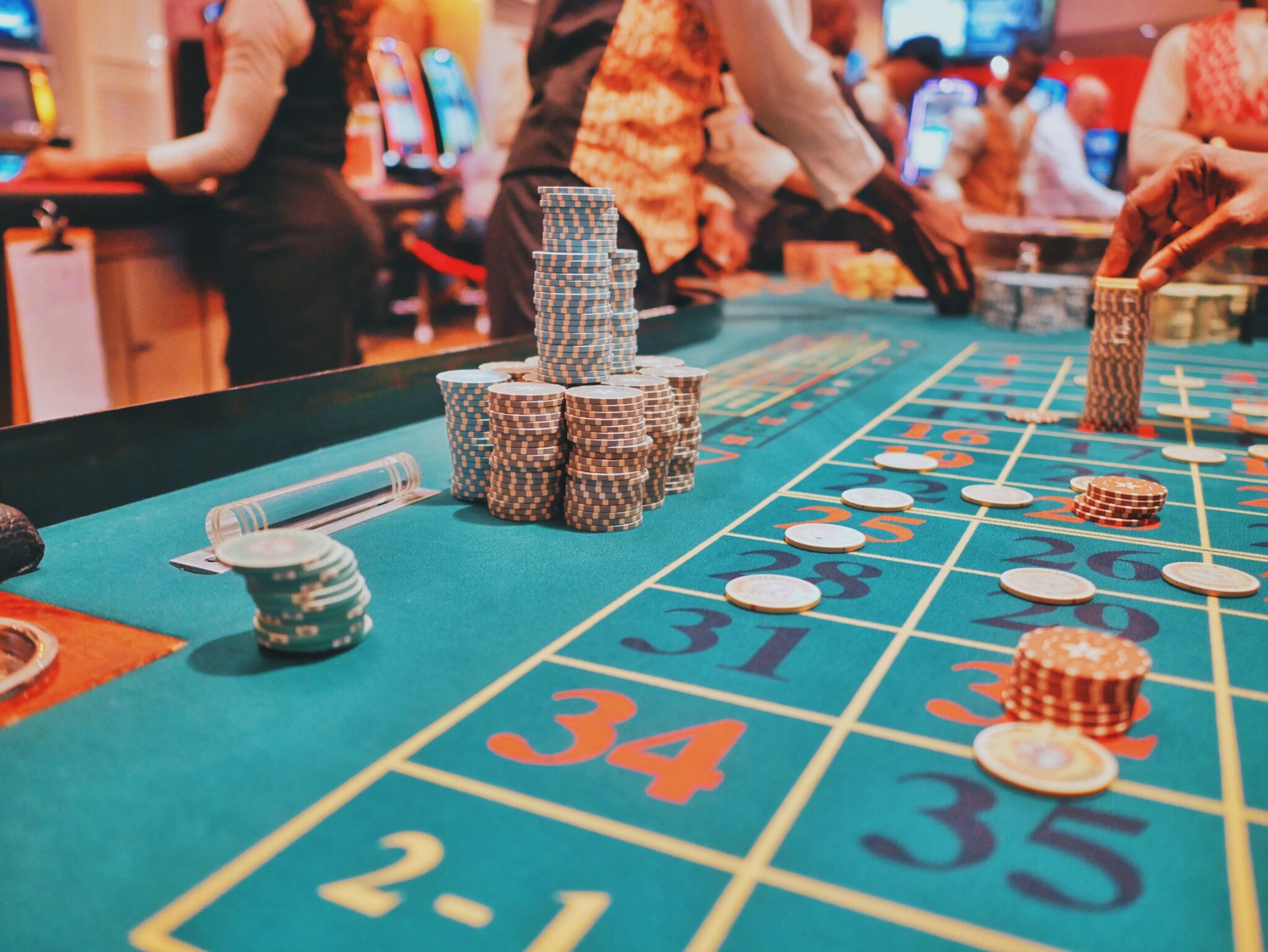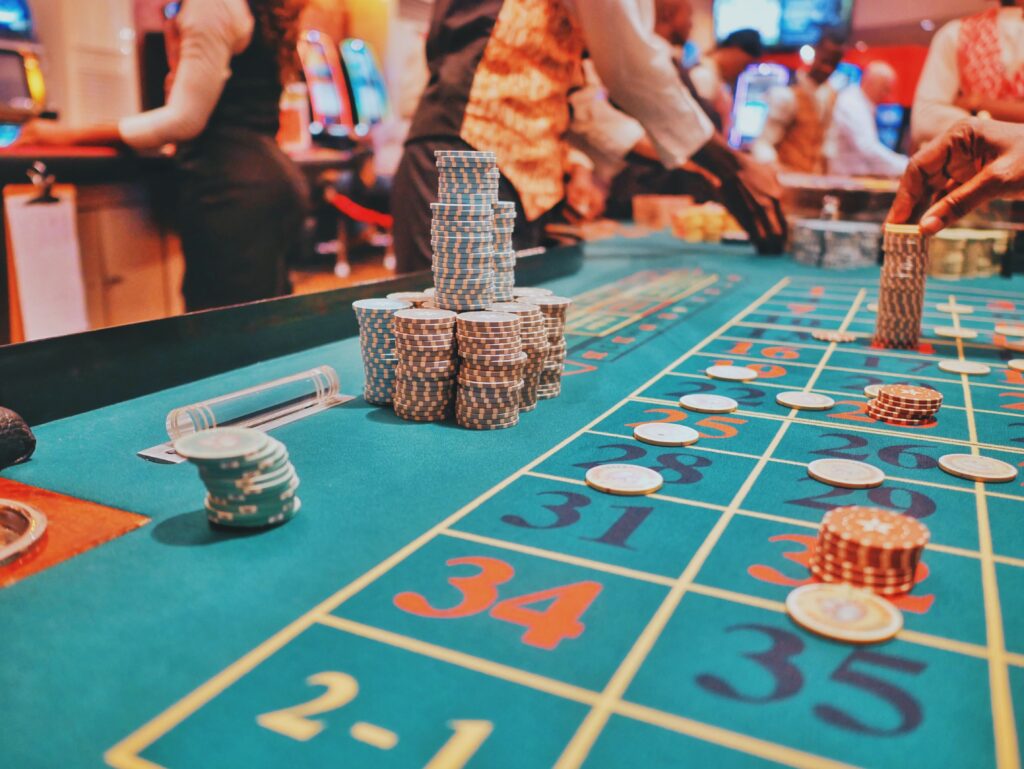 Hosting a casino party can be a fun way to celebrate a special event, such as a birthday or anniversary. You can invite your closest friends and family, have a good time, and leave your loved ones with lasting memories of a party that was potentially like no other. While you might know you want to organize a home casino party as soon as possible, you might be racking your brain for ideas that just don't come. You could be one step closer to hosting an unforgettable event by considering some of the following party ideas. 
Bring in the Experts
Hosting a casino party can be hard work, especially if you've never hosted a large party before and want to enjoy the experience to its full potential. Consider hiring casino party experts who can not only host your special event but bring a variety of casino equipment to make it as authentic as possible.
You can hire craps tables, roulette wheels and displays, blackjack tables, and even photo booths. Rather than play the dealer at your own party, you can also hire casino party dealers to take on this role for you. While it might not have crossed your mind to organize a party that someone else hosts, it can be worth your while if it means you can focus on enjoying your event rather than running it.
Adopt a Casino Color Scheme
Decorating your home for a casino party can sometimes be challenging, especially if you lack inspiration and don't know what a casino party entails. Narrowing down your color scheme options might allow you to plan the rest of your party much easier, so don't underestimate the importance of making this your first organizational step.
Most casinos adopt a red, black, and white color scheme with a smattering of green to represent money. You can go 'all out' with balloons, table and chair covers, and streamers, and even inject some glitz and glam into the affair with silver and gold confetti. There are numerous options for how you decorate your home, so visit your local party store to see what authentic decorations await your inspection.
Make it a Roaring 20s Theme
The 1920s was a decade of significant transformation. More Americans lived in cities than rural areas, and the country underwent substantial political, social, and economic changes. During this time, the country's total wealth more than doubled, and it showed in how people enjoyed their social lives to the fullest.
With incredible music and fashion transformations throughout this era, not to mention a gambling prohibition, it makes sense to harness the energy of the time and make it the theme of a fun and unique party. Organize classic casino games like roulette and craps, come up with your best cocktail recipes, and encourage your guests to dress up in 1920s attire for an authentic evening that can't help but be enjoyed by all. 
Encourage Dress-Up
Even if you don't set a defined casino theme like the Roaring 20s, that doesn't mean you can't encourage your guests to dress up anyway. Include instructions on your party invites for guests to pick a casino theme themselves, such as James Bond, whimsy, or glitz and glam, to get them into the partying spirit.
Asking your guests to dress up can also be an ice-breaker, giving friends and family members who don't know each other a discussion topic to keep the conversation flowing. It can also be an excellent excuse to include a photo booth or photographer at your party, ensuring your party attendees have plenty of souvenirs of their enjoyable night. 
Include Plenty of Casino Games
You can't host a casino party at your home without having casino games. There are many different options to choose from, and the wider the selection you offer your guests, the more fun they can have. Poker is undoubtedly one of the most popular options and typically requires a poker table, chips, and playing cards.

While you could invest in these yourself, you can also hire a table from a casino party hire company. You might also consider other games like slots, roulette, and craps, all of which are bound to be well-received by your casino game-loving friends. 
Make Themed Food
If you want to get into the true spirit of a casino-themed party, there's no reason why you can't get creative in the kitchen and whip up casino-inspired treats and dishes. Put your icing skills to the test by making poker chips out of cookies and dominoes out of brownies, or even add toppers to cupcakes like playing cards and dice. It's this type of attention to detail that might make your party stand out for all the right reasons.
Opt for Sophisticated Food
While themed food can be a stroke of genius when you're going for an authentic casino party experience, you might also like to inject class and elegance into your party with sophisticated food choices like bite-sized appetizers. 
Delicate tarts and finger foods like crackers with toppings can be both inexpensive and suitable for feeding a crowd. However, if you don't feel like slaving over a hot stove while all your guests have fun, you might like to outsource food preparation and service to a catering company that can take care of everything, including any dietary requirements.
Create Party Favors
When you put enough effort into planning and lean on experts to help with the harder aspects of your event, you can almost guarantee that your guests will remember your party for all the right reasons.
However, party favors can take it to a whole different level. Leave your loved ones with a lasting memento of your event by making or buying casino-themed gifts like custom playing cards and poker chips or even themed treats to enjoy on their way home.
There's no denying that organizing any party can be a significant undertaking, but it doesn't have to be stressful or overwhelming. Align yourself with party experts, pick a theme early on, and don't forget the small details like dress-ups and party favors. You and your guests can then enjoy a fun-filled event that no one will be in a hurry to forget.
Create Your Own Casino Party